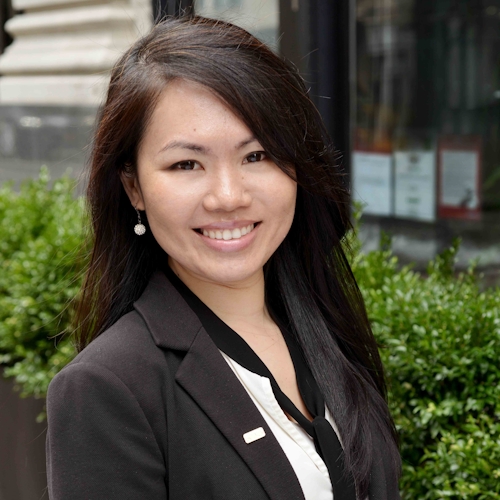 Hao Hilton
Lic. Real Estate Salesperson
Originally from China, Hao Hilton migrated to U.S. after completed her Bachelor degree in Architecture Design. Hao started her professional career in New York City after graduated with Master Degree in Construction Management. Hao specializes in selling stressed homes. Hao also assists investor with finding investment properties. The experience that Hao brings to the table is not only a real estate salesperson but also a designer and construction export.
Hao is a very intelligent and hardworking individual, who also has great leadership qualities. She is fluent in both English and Mandarin. Hao also has a wonderful personality and is a pleasure to work with. Hao has earned many honor and award including being named one of Top Performance in 2014.

"Hao distinguished leadership, masterful technical skills, integrity, forward-looking, quality and great professional communication skills on each project she worked on..." ~ Antwain Chatman, VA

"Hao showed great diligence, integrity, and leadership during the project. She was strictly committed to the outcome of the project and it was fun to work with her..." - Michael Sauer, GA

You can reach her at 347.399.8394 or hilton@exitrealtylandmark.com.