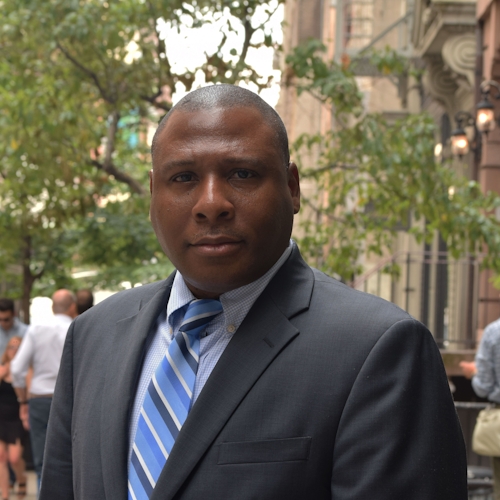 Don Moses
Lic. Real Estate Salesperson
A passion for real estate and a keen sense of locating properties with hidden potential; coupled with his background in research, are qualities that provide Don with an edge in generating results for buyers and sellers alike. Mr. Moses, a seasoned Real Estate consultant, investor and developer, with over two decades of experience, owns and operates several residential and commercial properties throughout the continental US. He draws on his past errors in real estate to help his clients avoid duplicating similar errors.

As a savvy investor, Don Moses helps his clients to better understand the historical and current market cycles in real estate to assist buyers, sellers and investors in making an educated decision when purchasing, selling and investing in a property.

Prior to his current position with EXIT Realty Landmark, Mr. Moses served as the Director of Vendor Management for Morgan Stanley. His capacity to coordinate business information services and corporate services while cultivating relationships with vendors and colleagues is at the core of his professional skill set; evaluating and negotiating contracts to provide maximum profitability for the company with key vendors. Prior employment included a project-based consulting position with Morgan Stanley, preceded by five years with J.P. Morgan Chase as VP of Product Management.

Mr. Moses cultivates his previous experiences to assist clients in negotiating the best price, maximizing their ideal selling price and analyzing the investment potential of a specific property.

Activities & Achievements

Don is an active member of Real Estate Board of New York and is active in the community, working within several underserved communities. Mr. Moses helps individuals within these communities navigate the complexities of their real estate and financial obligations; including balancing a budget and money management tools. He also helps them to understand the present and current impact of their financial decisions.

Education

Don earned his bachelor and post graduate degree in Finance from Baruch College in New York. Don has also successfully completed the OwnAmerica Investment Certification Program. As an OICP designate, Don is qualified to assist individuals who are interested in using Real Estate as a long term investment vehicle.